Announcements
News & Updates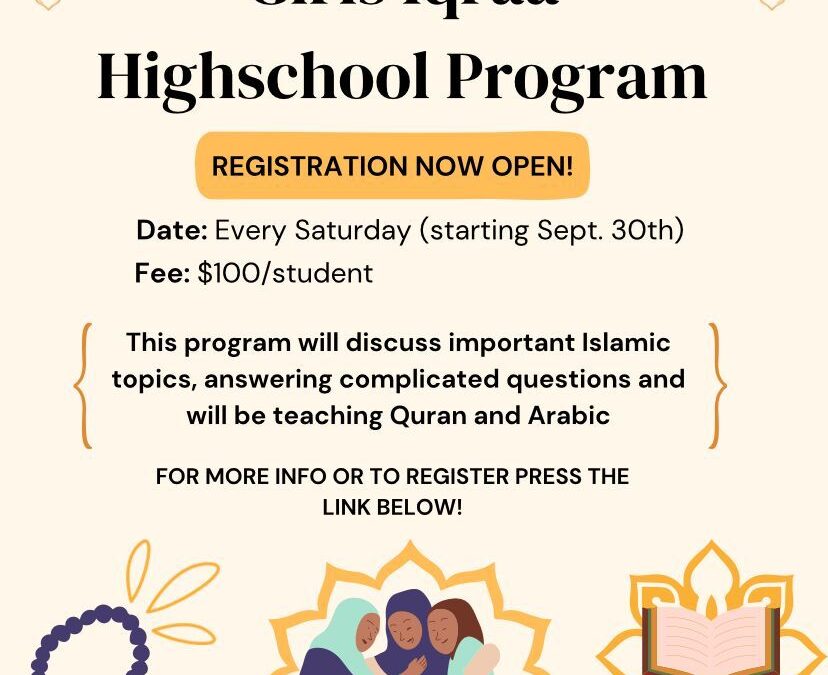 As-Salamu 'Alaykum
We are very excited to announce our second year continuing the Girls Highschool program, Alhamdulillah!
Date and Time:
Every Saturday starting September 30th from12:30-2:30pm.
Fee:
A one time registration fee of $25 a child is applicable.
The monthly fee will be $100 per student.
Our Curriculum:
Our curriculum will balance out Islamic studies, Arabic and Quran. We will be taking time out of our day every Saturday to work on Arabic, this will be the main key to our main goal. That goal being to encourage the girls' relationship with the Quran and grow confident in reading and understanding it.
Every Saturday of the month, we will be exploring a new topic: the history/lives of the sahabah and connecting their challenges into our daily lives, Al-Nawawi's Forty Hadith, the Fiqh of Tahara and dedicating the last Saturday of every month to the girls' giving a presentation about a Muslim leader of their choosing.
Register by copying the link in your url
https://forms.gle/SVhNgbmMii8td6NS7