Our Mission
What We Stand For
Our mission is to enable students to read the Qur'an with basic tajweed rules and correct makharj, along with teaching Islamic studies, etiquette and ahadeeth.
Our School
We Are Providing an Environment for Our Students to Grow & Excel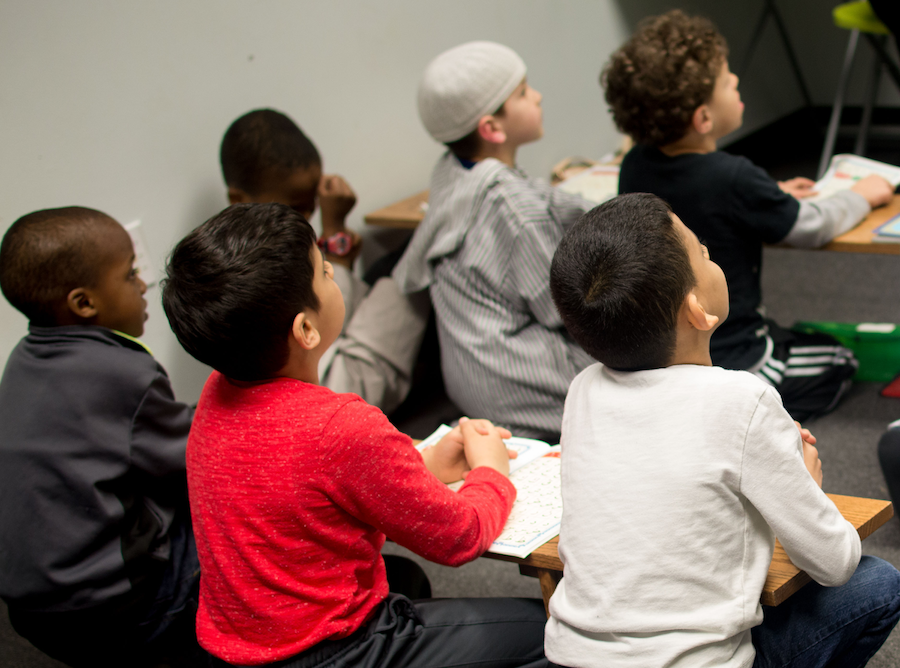 At Iqraa Qur'an School, we are dedicated to teach our students the correct way of reading the Qur'an with the basic tajweed rules and proper Makharij, along with Islamic disciplines such as the seerah & sunnah of the Prophet (S.A.W.), Islamic way of life, du'as for various occasions and prophetic narrations. 
We strive to nurture students' overall moral and ethical values, preparing them for leadership of the Muslim community. Our goal is to instill in each student the love and understanding of Allah SWT, his Prophet Muhammad (S.A.W.), Islam, and to develop a positive Muslim identity committed to religion, family and the community. 
Our classes are open to the community and to all students ages 5 and above, from beginner to advanced levels. All classes are held at our school located in Greenfield, WI. This is an ideal opportunity for school-going children to learn the recitation of the Qur'an, gain Islamic education, and learn Islamic values and morals in a conducive environment.
Our Vision
Teaching the Hafidtha of tomorrow
Part of our vision is to brighten our ummah by empowering girls and women alike to become Hafidhas. Here at Iqraa, we provide two full-time Hifidhs programs. In 2015 we established our girl's Hifidhs program and our now excited to bring the Milwaukee Muslim community a full-time women's Hifidhs program.
To learn more click below.
Our Teachers
Knowledgable leaders
All of our teachers are certified in one or both Nooraniah and Tajweed and have experience teaching Al-Qaidah Al-Nooraniah and Qur'an. Several of our faculty members are hafidth themselves. They are all enthusiastic about teaching Islam, Arabic or Qur'an. 
"My son loves Iqraa. He is always excited to go and I have to thank the teachers as they are awesome!"
"May Allah Swt bless this school. All 6 of my children attend and just love this school! I am amazed at how much they know and are learning. I can honestly say this school is the best way to teach your children how to read the Quran and learn Arabic… "
"Salam alaikum, I am so proud that my kids are attending Iqraa school, they learned a lot and they having so fun, thank you for the good work."